Tiny Coastal Storm July 31, 2012
By Ralph Fato on July 31, 2012, 3:49pm
Use your ← → (arrow) keys to browse more stories.
Map above shows the current Satellite view, radar, temps, 10meter wind direction, and Surface Pressure. As you can see there's a little coastal storm outside the benchmark area which is far enough to keep us away from the rain sheild but not far enough to see the cloud effects.
Both Euro and GFS saw this from days ago however the Euro was better with the system keeping the rain away from CT and keeping the system smaller. GFS had it larger (not by much) and some rain to Eastern CT/Long Island.
Looking at those temps one wouldnt think it's for July 31st. 70s in July is below normal but thats what cloud cover can do. You should also notice the light Easterly winds outside.
Here's an Infrared Satellite loop from earlier as it was coming off of DelMarva area.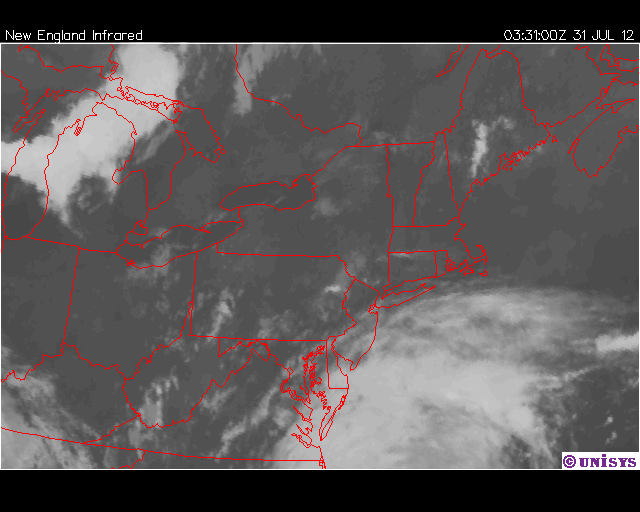 Still Satellite from 2:31pm EST. http://aviationweather.gov/adds/satellite/displaySat.php?region=ALB&isingle=multiple&itype=vis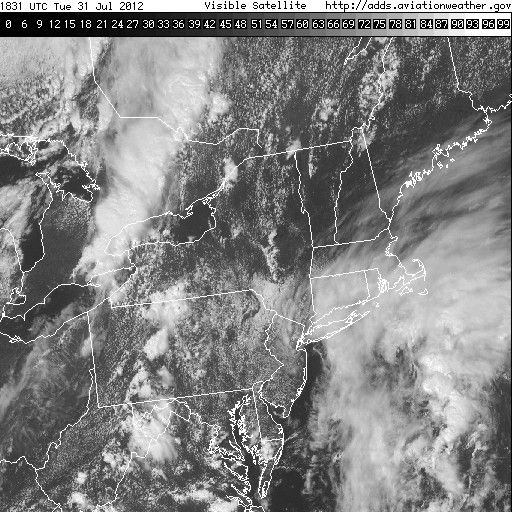 I wonder if this is a sign of things to come. Will coastal storms start popping up? With that said, the steering currents in the upper level kind of do favor coastal storms and does not favor any tropical systems going into the Gulf. Interesting times could be ahead.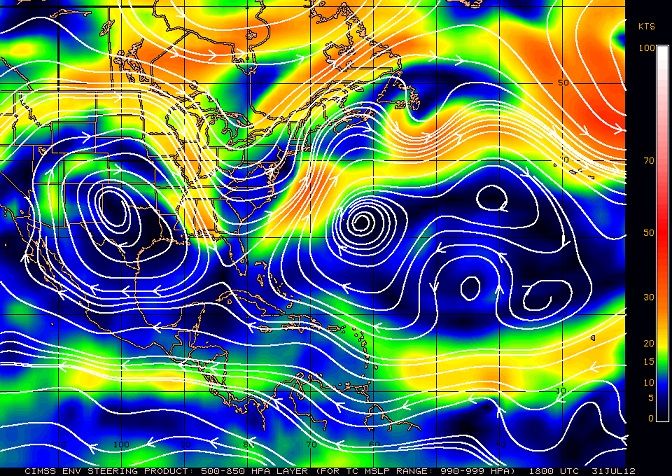 Use your ← → (arrow) keys to browse more stories.
More articles you'll like