Remembering Models & Maps weeks before Irene Hit
By Ralph Fato on August 15, 2012, 12:01am
Use your ← → (arrow) keys to browse more stories.
Just thinking about this time last year. We were watching the GFS show a Hurricane hitting the U.S in the long Range. I'm sure we all have some nice saved images from the entire event, but I thought I'd share just a few here to recapture the memory a bit.
So without flooding the page with hundreds of before, during and after here's a few from before it hit.
Above Earth image is when Irene was over CT.
Below image is the GFS from 372hrs out(2 weeks before Irene hit)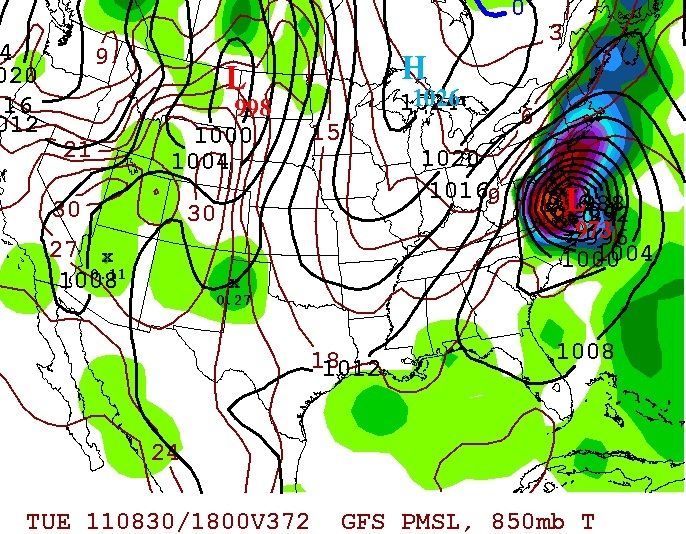 More articles you'll like