Sandy Takes The Spotlight-Latest Model Trends/Discussion
By Gil Simmons on October 23, 2012, 5:07am Last modified: October 24, 2012, 6:53am
Use your ← → (arrow) keys to browse more stories.
Here is your Tuesday Update and it is a BIG one!
Local weather for short term is influenced by low pressure dropping down from the lakes over Connecticut with a little rain. The problem between models will be the front that lags behind and associated cloudiness. I think as high pressure builds down from the north, we will see more clouds and a cool trend through Thursday. Warmer air advects northeast for at least Friday and Saturday before a cold front comes through later Sunday.
Now on to the big weather story. A huge amount of chatter on the internet about the solution spread for Sandy. Here is the simple analysis: GFS east and ECMWF close enough for a large impact event Mon-Tue next week.
It is interesting to note ( and in my opinion freaky) that Monday marks the one year anniversary of the Autumn Nor'easter and the ECMWF was the consistent model last year calling for that storm. Here we are looking at a stormy scenario one year later. This is one of the forecast panels for the ECMWF showing the potent storm near New England thanks to PSU's Ewall:
One very important point is to note that this is NOT a snow threat for our local area. This would be a big rain and wind event from NC all the way through Maine, including all of Connecticut. It also retrogrades back over the area slowly according to the ECMWF and this would create problems for multiple high tide cycles.
Again...there are at least 22 more computer model runs between now and Monday so there will be some big model track swings. It is also important to monitor how soon or slow Sandy decides to move from the current position. This delay will allow the mid latitude trough to change position over the USA as Sandy climbs north.
There are other players here to look at too! GFS tends to lose features this far out then corrects closer to the actual event date. The ECMWF has shifted slightly East. Plus there is some big "blocking" high pressure down stream that can favor the western track. I have been monitoring some of the pressure values over Greenland that are modeled at over 1070mb. That is big! This goes hand in hand with a VERY NEGATIVE NAO. See below!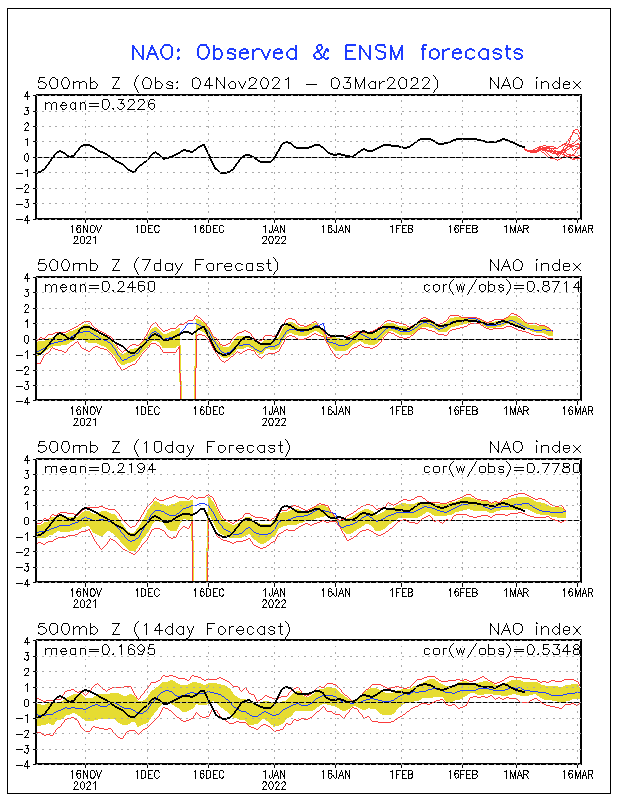 At this point I am expecting to feel pretty confident by Thursday-Friday on the future track. There are too many features to influence the overall track this far out. The National Hurricane Center forecast does trend a bit east post Bahamas.
Keep it here for updates on wxedge.com and click my video link above for more details. Sorry for being so "wordy" today LOL!
Use your ← → (arrow) keys to browse more stories.
More articles you'll like